Welcome to Moon Predictions. We are a family based psychic company who offer a friendly professional service. It is important to us that you enjoy your experience with one of our gifted psychics.

Please take your time to look around the site. If you need any help, then one of our friendly receptionists will be happy to help match your needs to a suitable psychic reader. Thank you for your interest.

Sue Moon, Founder of Moon Predictions
If you have any questions relating to love, relationships, money, health or future happiness, Moon Predictions will give you a reading by Clairvoyants, Mediums & Psychics offering years of experience.
Moon Predictions offers Psychic, Tarot. Medium & Clairvoyant telephone and E-Mail readings with only the best hand picked, tested readers available.
A reading between yourself and one of our excellent team is an open channel of energies. Our experienced Clairvoyants and Mediums will immediately make you feel relaxed and comfortable, so don't be afraid to ask questions, just relax and enjoy your reading.
Moon Predictions is one of the most respected and recognised International leaders in spiritual guidance. We have built up a team of readers giving psychic readings. All readings are individually created by a gifted Clairvoyant who will tune into your personal details.
Meet the reception team: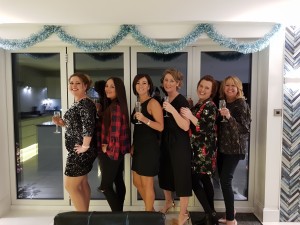 Click to enlarge.
From left to right: Amy, Adele, Sue (Managing Director), Stacey (Head Receptionist), Wendy (Office Manager) and Tracy.

September 22 - October 23
Your Horoscope from Monday 15th October to Sunday 21st October.
Balancing all the balls in the air this weekend could be a nightmare if you don't do a bit of delegating. Although you will be pleased to get a pat on the back workwise for a very good effort in your chosen field. You will have to choose between two invites and will dread having to let one down and explain the circumstances. You will be tempted to overspend at a family do, however, at the end of the day it will just be a waste of your money if you do. An ex partner will want to meet up and you will not really know what to do.